~Natural Birth Resources~
_______________________________________
Midwives, Midwifery Care & Homebirth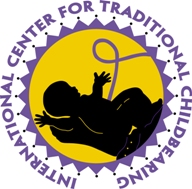 The International Center for Traditional
Childbearing, Inc.
(ICTC) is a non-profit African centered organization located in Portland, Oregon. ICTC was created to promote the health of women and their families and to train Black women aspiring to become midwives. We provide recruitment, education, and support to those desiring to serve their community.
ICTC encompasses oral traditions from Africa, the Caribbean, and the "Deep South." We educate and advocate through community workshops, study groups, or just one to one support. ICTC is inclusive in its membership. We have an affirmative action policy that we uphold in spirit as well as letter.
The early beginnings of the International Center for Traditional Childbearing( ICTC) date back to August 1991. We were then, and are now a grassroots organization, responding to critical health care needs. We are determined that the early death of babies and mothers, an aftermath of slavery and a legacy of poverty, shall be reversed.
Shafia M. Monroe on August 31, 1991 founded ICTC in consensus with a national group of midwives and educators. Headquarters are in Portland, Oregon. ICTC was created to support the needs of Black women who desire to become midwives to improve the family health in their communities.
ICTC supports aspiring and student midwives through information and referrals. We are a midwife promotion, recruitment, and training organization for Black women who want to become midwives and serve their communities.
ICTC educates by using a traditional African based model, community workshops, leadership training, audiovisuals aids, printed materials, referrals and the apprenticeship model. ICTC relies on public donations and volunteers in order to continue providing services.
Los Angeles Midwives www.socalbirth.com
The Wholistic Birth Resource Center of Southern California is a community service dedicated to educating expectant parents about alternative childbirth options whether you are giving birth at home, in a birth center or the hospital. We provide referrals to Midwives in Los Angeles and vicinity, Childbirth Educators/Lamaze instructors, Doulas and Monitrices, and doctors supportive of natural childbirth. We are also a resource for maternal infant health professionals.
The Midwives Alliance of North America
For more information regarding midwifery in North America visit The Midwives Alliance of North America.
National Association of Registered Midwives
For more information regarding Certified Professional Midwives and the CPM credential.
California Association of Midwives
For more information on midwifery in California please see the professional midwifery organization of California, CAM. CAM's goals are to provide education to the general public regarding the proven safety of childbirth at home with a skilled midwife in attendance, to work collaboratively with other organizations to assure consumer choice in childbirth, to pursue state laws and regulations that will be responsive to the needs of women and midwives.
International Cesarean Awareness Network (ICAN)
Support and information on cesarean prevention, vaginal birth after cesarean (VBAC), and planning your birth.
Interviewing a Midwife
Interested in checking out midwives in your area but not sure what you should ask? We have provided you with a list of questions to ask during an your interview that will help you decide which midwife is best for you.
Family Midwifery FAQ's
Do you want to know just a little bit more about Family Midwifery Service? Read our FAQ page where you'll find answers to questions like 'why do mother's transport?', 'do we have tubs available for waterbirth?' and 'do I need to hire a doula also?'
Home Birth Supplies
A list of what you can do during your pregnancy to prepare for childbirth and a detailed list of what Family Midwifery recommends to have on hand at your homebirth.
Unassisted Birthing Resource
What is Unassisted Childbirth?
In its most basic sense, unassisted childbirth means giving birth at home without the aid of doctors or midwives. However, for many women who choose this route, unassisted childbirth, or UC, implies much more.
In an unassisted childbirth no one acts as a midwife. Instead, the birthing woman herself determines the course of her labor. Partners or friends may participate to varying degrees, but no one instructs the woman as to how to give birth, when to push, what position to be in, etc. Occasionally suggestions may be offered but it is assumed that the woman giving birth is the true expert on her own body.
A woman in labor needs to be supported emotionally, or simply left alone. All the knowledge she needs to birth her baby is already within her. Her job is simply to relax, trust her body, and allow her baby to enter the world.
By: Laura Shanley
Note: If you intend an unassisted childbirth and want the support of a Doula, my orientation in my Doula support compliments your intention. Conscious surrendering is the modality through which I operate in my Doula practice, which simply means that I trust that there is a natural and positive flow, inherent in pregnancy and support motherng in experiencing that. As a doula, I am availabe for emotional, spiritual and physical comfort support, and do not provide any medical or midwifery services.
Birth Justice Resources, Communities & Advocacy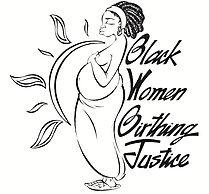 Black Women Birthing Justice is a collective of African-American, African, Caribbean and multiracial women who are committed to transforming birthing experiences for black women and transfolks. Our vision is that every pregnant person should have an empowering birthing experience, free of unnecessary medical interventions and forced separation from their child. Our goals are to educate, to document birth stories and to raise awareness about birthing alternatives. We aim to challenge medical violence, rebuild confidence in our ability to give birth, and decrease disproportionate maternal and infant mortality.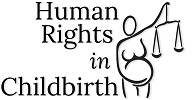 Acupuncture for Pregnancy & Birth

Susan Minich CNM, MSN, MSOM, L.Ac.
Burbank Healing Arts Center
2300 W. Victory Boulevard, Suite E
Burbank, CA 91506
United States
818-400-8826 – phone
Languages Spoken: English
School: University of Pennsylvania, Samra University of Oriental Medicine
Degree: Masters of Science in Nursing, Masters of Science in Oriental Medicine
About Susan Minich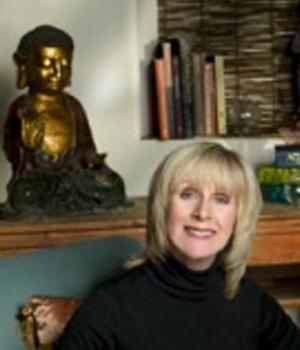 Susan Minich CNM, MSN, MSOM, LAc has been involved in Health Care for 35 yrs., 25 yrs. as a Certified Nurse-Midwife working in Women's Health providing care to Woman and their families. This practice involves gynecology, pregnancy and delivering babies. Susan has now integrated Traditional Chinese Medicine into her Western Practice. She is a Board Certified, Licensed Acupuncturist and Chinese Herbalist.
Chinese Medicine works by re-establishing balance and harmony within the mind/body/spirit. Acupuncture stimulates the flow of Qi, allowing the body to heal itself and balances the body's energy. Acupuncture and Herbal remedies are very effective in treating a variety of health concerns. Susan's areas of expertise include: Headaches/Migraines, HIV/Immune Disorders, Side Effects from Chemotherapy/CA treatment, Facial rejuvenation, weight loss, GI problems, stress, Women's Health: fibroids, endometriosis, painful menses, menopause, reproductive/ infertility: male/female, to name a few.
In addition to Susan's busy practice she is a noted author, lecturer and teacher. She has been on Clinical Faculty in the Graduate Nurse-Midwifery Program at UCLA and the University of Pennsylvania. Currently, Susan is on the Clinical Faculty at Cal State University, Graduate Nurse-Midwifery Program as well as mentoring Nurse-Midwife, Nurse-Practitioner and Nursing Students and plays a key role in the teaching of Ob/Gyn and Family Practice Residents at Kaiser Permanente Hospital in LA.
Susan is currently accepting new patients. Please call 818-400-8826 to schedule an appointment.

Doula Note: I've witnessed Susan successfully turned my last client's breech baby (37 weeks) using acupuncture. It was amazing and instead of a c-section for her first baby, she had a natural vaginal birth.
CORD BLOOD BANKING
The Cord Blood Center provides the latest up-to-date information and free resources for expecting parents. There have been over 35,000 cord blood transplants thanks to donors worldwide. With more awareness we can increase this number and further save the lives of children suffering from cancer and other serious illnesses.
Pre-Natal & Post-Partum Fitness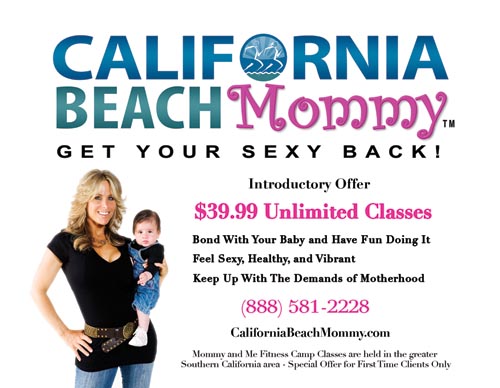 Pregnancy, Natural Birth, Attachment Parenting and Breastfeeding
Mothering Magazine
It always seems to be delivered at just he right time. Mothering Magazine's web site is another great resource for mothers and families. It includes a practitioner database, articles on pregnancy & birth, new baby, growing child, body & soul, food for families and a comprehensive discussion forum with topics relative to homebirth and natural birth. This web site is updated weekly with new content on great topics. You can also purchase many of Mothering's great publications such as Having a Baby Naturally and Natural Family Living.
Dr. Sears
Mama and Baby Friendly pediatric experts Dr. Sears and his wife Martha Sears, R.N., authors of The Sears Parenting Library, which includes books on pregnancy, birth, breastfeeding, fussy babies, discipline, family nutrition, and attachment parenting. Dr. Sears is supportive of natural birth, breastfeeding, and healthy mother baby attachment.
La Leche League International
LLLI was founded in 1956 by breastfeeding mothers. LLLI is now in its 50th year of being a tremendous resource for all women interested in information and/or support in breastfeeding. LLLI is considered the world's foremost authority on breastfeeding (besides mommies themselves). LLLI has an enormous online store with great books on everything from breastfeeding to postpartum depression, including my favorite book on breastfeeding, The Womanly Art of Breastfeeding.
By far the most important resource offered by LLLI are the monthly meetings which are offered in most areas. LLL meetings are open, informative discussions. Mothers who attend LLL meetings find there is more than basic breastfeeding information to be gained. They enjoy the experience of being with other women and their babies who are breastfeeding too. There is nothing as helpful as mother to mother support. The information is divided into topics for a four-meeting series. Topics include: The Benefits of Human Milk, Preparing For Birth and Breastfeeding, The Normal Course of Breastfeeding, Weaning With Love, and The Importance of Breastfeeding.
The other amazing service provided by LLL is the access to the La Leche Leaders. LLL Leaders run meetings and are available by phone to help with breastfeeding problems. These women have happily and successfully breastfed their own children and have subsequently been accredited by LLLI. The website has contact information for local leaders and meetings.
Childbirth Connection
Childbirth Connection is a national not-for-profit organization that uses research, education and advocacy to improve maternity care for all women and their families. Visit their site for current studies and information on why type of provider and place of birth matter.
Breastfeeding.com
The #1 site for breastfeeding information, support and attitude.
Lite Green Living
A resource for natural family living. Find information on natural remedies for mom and baby, cloth diaper how-to's and eco-family tips.
Babywearing Resources
My Favorite!
London Baby Wrap
To order email tara.castle83@gmail.com
High quality

Custom made

Affordable

Available in all colors (custom made)

Adjusts for many different carrying positions on your front or hip

Simple ring adjustment for a perfect and secure fit every time

Perfect for first time baby-wearers

Convenient as a nursing cover

Fits easily into a diaper bag or purse

Machine wash, line dry

For newborns through toddlers
* Compares to the Maya
The Baby Wearer
This site offers a product directory, articles, and reviews of baby carriers as well as an active forum
Wear Your Baby
This site offers babywearing instructions, videos, and tutorials Cloth Diapering Resources
Mother Ease
I have used cloth diapers with all three of my children. The mother-ease one size fits all diaper (fits 8 to 35 lbs.) is my favorite. They are so absorbent my daughter can wear one diaper all night without any leaking or diaper rash!
Provided By:
www.familymidwifery.com/resources.html